Let us Manage Your Arvada Rental Property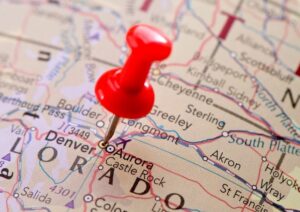 Looking for an Arvada property management company to help you manage your Avada rental property? Then look no further than Whole Property Management.
Our management business knows how challenging it is for homeowners to give the responsibility of their properties to managers. This is why we make it our goal to build positive relationships with both our landlords and tenants. So, all parties feel respected and appreciated when their needs are balanced and met.
Whole Property Management offers expert Arvada services in Denver, Littleton, Aurora, and beyond. Our services look to fulfill any demand from a property owner or tenant living in a single-family house, apartment complex, or multi-unit rental.
Ready to outsource the management of your Arvada rental business and receive a free rental analysis?
Well, our local property managers are ready and willing to partner with you. So, contact us today to learn about our excellent Arvada property management services by calling us or visiting our Whole Property Management website. Let us manage your Arvada investment property today!
Our Property Management Services
Whole Property Management services many different landlords in achieving their goals. An Arvada property manager is always ready to create unique Arvada property management services for you and your investment. As a result, our property managers provide a diverse range of services in a diverse range of properties. We service investments in suburbia and the city from singles family homes, apartment complexes, condos, among others!
Collecting and Optimizing the Rent
A landlord can only attract tenants and enjoy the consistent income of an Arvada rental property if they charge the right rent. If propterty owners price their rent or security deposit too high, their home will be difficult to rent but if they set it too low, their investment may be unprofitable.
Given their expertise and professional experience, an Arvada property manager can guide you in making the best decision and enable you to collect convenient rent payments. Whole Property Management uses several cashless payment solutions for rent collection. This allows your residents to pay their rent from wherever they are and allows us to manage your Arvada rental income.
If you have made modifications to the rental property that offer it a competitive advantage in the market, this should increase rental prices. In most leasing agreements, these changes are taken into account at three-to-five-year intervals.
Maintaining The Property
The Whole Property Management team regularly inspects the location and unit to guarantee that your home is maintained in the finest possible condition. We may assess the Arvada rental property for flaws and put the correct management strategy in place.
Our in-house expert technicians will take care of any maintenance issues your unit faces. Local contractors handle issues that demand a more specialized touch.
Screening and Selecting Tenants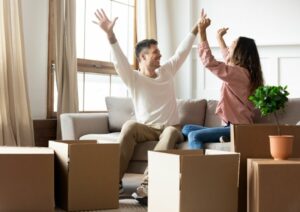 As a landlord, when you rent out your rental property, you give someone else the authority to hold and occupy the space for a certain time. So, it's only logical to evaluate a potential tenant, consider all rental applications carefully, and conduct thorough tenant screening.
At Whole Property Management, our property management company performs a thorough tenant screening process that is the best in the Arvada real estate market. We gain landlord references, a credit history, and any employment data the possible tenant has available to create a perfect lease agreement.
Background checks are also completed to ensure that only eligible tenants live on your rental property. The more control you have over who lives in your rental, the easier it is to manage residents.
Managing Your Tenants
Tenants are looking for high-quality care and respect that makes them feel safe and secure within their Arvada rental property.
From the start, our Arvada management team has made it a professional goal to provide an extra level of service. On the day of their move-in, a member of our team will be there to assist them and give them a modest housewarming gift.
Our Arvada property management crew is ready at all hours of the day and night in the event of a crisis during their tenancy. Your investment in Arvada properties will be successful if you have a satisfied tenant. We also make sure that our leasing services adhere to the Fair Housing Act at all times.
About Arvada, CO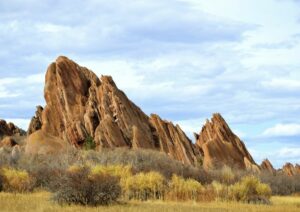 With family-friendly attractions, excellent parks, and high quality of life, Arvada is one of the best areas to live in Denver CO. Arvada is quickly expanding due to its excellent schools and fascinating attractions.
With destinations like Winter Park, which is easily accessible from Arvada, and Keystone Resort, the region's legendary snowfall and mountains make it a popular skiing destination. Arvada has a lot of family-friendly developments and historic sites.
Lake Arbor is one of Arvada's most exclusive communities. Hiking trails, Lake Arbor Park, and the Lake Arbor Golf Club are all part of this waterfront golf course community. Hundreds of historic structures, including single-family houses, offices, stores, and mixed-use buildings, make up this fascinating Arvada neighborhood.
Arvada's arts and culture sector are centered in the Arvada Center. Classical music, musicals, and children's productions are available to residents. There are various attractions and activities for residents of all ages in this lovely city.
Arvada's healthcare, grocery, and utility costs are also very reasonable. Homes frequently receive many bids and sell for at or over the list price due to the market's competitive nature.
Is it possible that you'll be relocating to Arvada, Colorado? It's time to be enthusiastic about what's in store for you in lovely Arvada with the help of Whole Property Management.

Source: Wikipedia
Areas We Serve
In addition to Arvada Whole Property Management proudly provides property management services in Lafayette, Denver, Arvada, Cherry Creek, Parker, Brighton, Aurora, Littleton, Highlands Ranch, Englewood, Westminster, Broomfield, Centennial, Golden,  Lakewood, Lone Tree, Louisville, Northglenn, Thornton, Superior, Stapleton, and Wheat Ridge.
We Handle Everything
From listing to screening to maintenance requests, we handle the whole picture for your Denver Colorado rental.
Simply sit back, relax, and receive a direct deposit each month from one of the best property management companies.
What Separates Us From Other Property Management Companies In Denver?
JANET F.
SATISFIED CLIENT
"Whole Property Management is easy to work with and strikes the ideal balance of communication when necessary, and otherwise taking care of the property without having to get me involved. I know my house and tenants are well taken care of, and that peace of mind is invaluable! Can't recommend Whole Property Management enough! "
HEATHER A.
SATISFIED CLIENT
"Whole Property Management helped us rent our home in record time and only took one week. We have never rented out a property before & they walked us through every step. Easy, fast, painless experience. We also love that they are on top of seasonal maintenance our home may need. I can sleep at night knowing our home is in great hands."
The Mile High City's local
property management pros
We know Denver & we know rental homes.
If you own rental properties in the Denver area, you understand the promise of great capital returns; unfortunately, many challenges can come up along the way, throwing a wrench in your plans. From neverending maintenance lists to accounting headaches and leasing nightmares, many residential property owners find themselves throwing their hands up in despair somewhere along the way.
At Whole Property Management, we want to change all of that. We offer Denver property management solutions for landlords and investors of all shapes and sizes. Our team carefully watches movement in our local market, and we use our unbeatable expertise to get great financial results for you. Learn today how we can optimize your property for success & experience a new side to rental ownership.
Share your management needs with our team
Learn the many benefits of our technology-driven management approach: (720) 737-1373