Property Management in Lakewood, CO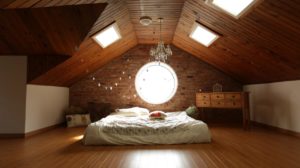 Lakewood is the fifth most populated city in Colorado. However, the high population doesn't stop it from being a laid-back place full of nature and wildlife. Sitting immediately west of Denver, Lakewood has easy accessibility to the big city happenings, yet it is far enough from the chaos.
Locals move to Lakewood in the hopes of raising a family or living a peaceful life. Friendly neighbors make the city warm and inviting to people of diverse backgrounds. In addition, Lakewood is home to a 2,400-acre mountain park that makes it the perfect place for hikers.
Investing in Lakewood, CO Real Estate
Not only does Lakewood have a great natural scape, but startup culture abounds in the city's urban areas. Denver's creative influence shows itself in the many up-and-coming businesses home to Lakewood. Because of this, Lakewood has a booming economy and readily available jobs.
Whether someone is a mountain man, a couple looking to start a family, or an entrepreneur; Lakewood offers options to fit their lifestyle. The desirability of the city is shown through its significant real estate growth. In just the last year, Lakewood, CO has experienced a 7% rise in median home sales.
Working with a Property Management Company in Lakewood, CO
If you own property in Lakewood and feel like you're drowning to meet tenant needs, it may be time to search for property management in Lakewood, CO. Owning real estate in Lakewood is a great investment, but maintaining property is never easy.
Whole Property Management guarantees the satisfaction of both you and your tenants. Our property management team offers on-demand help with repair and maintenance needs for tenants. We also help you out by handling time-consuming tasks like financial planning and tenant screening.
So, what are you waiting for? It's time to see how you can turn your real estate dread into a real estate dream.
We Handle Everything
From listing to screening to maintenance requests, we handle the whole picture for your Denver Colorado rental.
Simply sit back, relax, and receive a direct deposit each month from one of the best property management companies.
What Separates Us From Other Property Management Companies In Denver?
JANET F.
SATISFIED CLIENT
"Whole Property Management is easy to work with and strikes the ideal balance of communication when necessary, and otherwise taking care of the property without having to get me involved. I know my house and tenants are well taken care of, and that peace of mind is invaluable! Can't recommend Whole Property Management enough! "
HEATHER A.
SATISFIED CLIENT
"Whole Property Management helped us rent our home in record time and only took one week. We have never rented out a property before & they walked us through every step. Easy, fast, painless experience. We also love that they are on top of seasonal maintenance our home may need. I can sleep at night knowing our home is in great hands."
The Mile High City's local
property management pros
We know Denver & we know rental homes.
If you own rental properties in the Denver area, you understand the promise of great capital returns; unfortunately, many challenges can come up along the way, throwing a wrench in your plans. From neverending maintenance lists to accounting headaches and leasing nightmares, many residential property owners find themselves throwing their hands up in despair somewhere along the way.
At Whole Property Management, we want to change all of that. We offer Denver property management solutions for landlords and investors of all shapes and sizes. Our team carefully watches movement in our local market, and we use our unbeatable expertise to get great financial results for you. Learn today how we can optimize your property for success & experience a new side to rental ownership.
Share your management needs with our team
Learn the many benefits of our technology-driven management approach: (720) 737-1373