Property management in Cherry Creek, Denver CO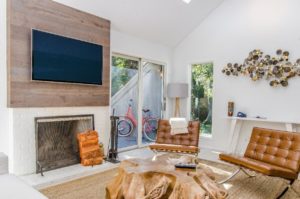 Cherry Creek is a neighborhood in Denver, CO that gets its name from the nearby creek that runs along the area. Natural beauty combines with urban development to make Cherry Creek a picturesque place that boasts its sustainability. In fact, most of the hundreds of businesses in Cherry Creek are owned by locals of the neighborhood.
Activities abound for people who live and visit Cherry Creek. Unique restaurants and boutiques make up the urban area, giving residents plenty of variety. Impressive art galleries can also be found for those who have a passion for the abstract side of life.
Investing in Cherry Creek Real Estate
Due to its strong presence in Denver, Cherry Creek has become a subject of focus for many savvy real estate investors. The economic strength and diversity of the neighborhood make it appealing for tenants of various backgrounds. While the endless shopping options and art galleries may make Cherry Creek seem adult-oriented, it's actually a great place to raise a family. Places like the Rocky Mountain Play Park make Cherry Creek a fun place for children to grow up.
This people-pleasing neighborhood proves its market value through its consistent growth. In the last year, median home sales in Cherry Creek rose by 7%.
Finding Property Management in Cherry Creek
If you own property or plan to own property in Cherry Creek, it's important to consider finding a property management team. While the neighborhood is thriving, keeping up with tasks like tenant screening, financial planning, and home repairs can put a dampener on the excitement of a real estate investment.
Whole Property Management is a Denver-based team that specializes in property management in Cherry Creek. We know the in and outs of investing in a niche market, so working with our team means working with some of the best real estate experts in Denver.
If you want to find out how to capitalize on Cherry Creek's growth, you've come to the right place.
We Handle Everything
From listing to screening to maintenance requests, we handle the whole picture for your Denver Colorado rental.
Simply sit back, relax, and receive a direct deposit each month from one of the best property management companies.
What Separates Us From Other Property Management Companies In Denver?
JANET F.
SATISFIED CLIENT
"Whole Property Management is easy to work with and strikes the ideal balance of communication when necessary, and otherwise taking care of the property without having to get me involved. I know my house and tenants are well taken care of, and that peace of mind is invaluable! Can't recommend Whole Property Management enough! "
HEATHER A.
SATISFIED CLIENT
"Whole Property Management helped us rent our home in record time and only took one week. We have never rented out a property before & they walked us through every step. Easy, fast, painless experience. We also love that they are on top of seasonal maintenance our home may need. I can sleep at night knowing our home is in great hands."
The Mile High City's local
property management pros
We know Denver & we know rental homes.
If you own rental properties in the Denver area, you understand the promise of great capital returns; unfortunately, many challenges can come up along the way, throwing a wrench in your plans. From neverending maintenance lists to accounting headaches and leasing nightmares, many residential property owners find themselves throwing their hands up in despair somewhere along the way.
At Whole Property Management, we want to change all of that. We offer Denver property management solutions for landlords and investors of all shapes and sizes. Our team carefully watches movement in our local market, and we use our unbeatable expertise to get great financial results for you. Learn today how we can optimize your property for success & experience a new side to rental ownership.
Share your management needs with our team
Learn the many benefits of our technology-driven management approach: (720) 737-1373