Let Us Manage Your Brighton Rental Property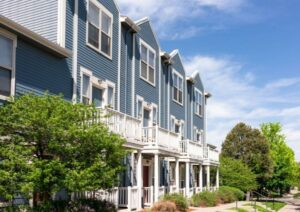 With our complete focus being managing your Brighton CO real estate, at Whole Property Management, we work to maximize your rental income while still attracting high-quality tenants.
As a locally owned and operated property management company we ensure that our rental property owners are able to access us conveniently and efficiently. We take the time to learn your investment goals and build our strategies to help you attain them.
Our Brighton property management solutions are designed to streamline the operation of your rental property and we are highly responsive and strategic in conducting marketing, tenant screening, rent collection, and property maintenance.
What sets our property managers apart from the competition is our full commitment to protecting your interests and we show this by providing a variety of guarantees. These include a tenant warranty, maintenance warranty, $5000 eviction protection, $5000 property damage protection, $5000 rental income protection, and a guarantee of the lowest fees around Colorado.
At Whole Property Management, we are well-versed in State and local laws. You can also rely on our prompt response should there be any emergencies. We will deliver more savings as we pass on the discounts that our network of vendors offers to us to you and your rental properties.
We don't hide fees. So can also select between different pricing plans that cater specifically to your Brighton rental property. At Whole Property Management, we remain closely affiliated with Realtor, Expertise, and All Property Management.
Our Property Management Services
What separates Whole Property Management from other property management companies in the rental market is the variety of services we offer. So, if you are interested in partnering with us, here are some of the benefits you'll enjoy if you work with a property manager:
Marketing Your Rental Properties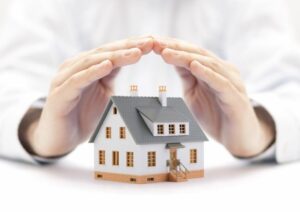 Vacant rental homes can leave income on the table, especially if the real estate market is hot. As an investment property owner, you will want your Brighton property to be always occupied by qualified renters. Whole Property Management implements tried-and-tested strategies that attract a pool of prospects.
When you partner with us, our professional property managers make marketing a priority. So, we take high-definition photographs and carefully place them on the right platforms and listing sites for ad placement. Should we need to, we will adjust and track the advertising results. We change marketing tactics now and then to build up more pools of prospects.
Screening Prospective Tenants
Good tenants can be challenging to find but they're worthwhile for the success of your Brighton real estate. The best way to find these quality tenants is by using a thorough tenant screening solution. We are always on the lookout for renters that:
Pay the rent on time
Has adequate income
Has stable employment
Good rental history
Satisfactory credit score
No criminal/ eviction record
Collecting the Rent
Most major problems a landlord would experience are caused by problematic rent collection. Some renters ignore the due dates and pay at a much later date. Whole Property Management addresses this issue to put your mind at rest. Our Brighton property management solution provides a  convenient payment system is set up that encourages renters to pay promptly.
Our property management company has an online payment channel that's beneficial for both you and your tenants - It's quick and always open. When payments are amiss, we send notices and communicate with the renters to remind them of the terms of the leasing agreement.
Repairing & Maintaining the Property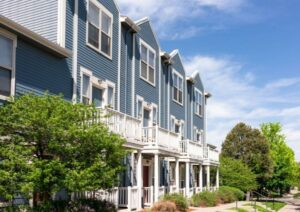 Leaving property damage or maintenance issues unresolved in your Brighton real estate can make your investment property uninhabitable which goes against landlord-tenant laws. Landlords could also overlook property maintenance tasks when they're juggling other duties.
We attend to property maintenance, keep tenants satisfied and coordinate repairs with vendors in case there is any damage. Our Brighton property management service also includes property inspections and coverage should any emergency happen in your Colorado real estate investment.
Reporting on Your Finances
You should never worry about keeping your financial reports organized if you are partnered with us. You can easily view your financial statements and keep up with how your Brighton rental home is faring every month and year from our online portal.
About Brighton, Colorado
Situated in Adams and Weld counties, Brighton CO is known as the county seat of Adams County and was named after Brighton Beach in New York. This city was established back in the 1870s. It used to be called Hughes Station. Brighton is also referred as Denver's suburb. This city encompasses an entire area of 13,783 acres which includes 185 acres of water.
Residents enjoy staying in Brighton CO since it represents the best of both worlds while still providing many housing options. You have access to stunning nature and the convenient amenities of the city. Brighton attracts families and young professionals working in Denver, Colorado.
Families raising kids are given access to the top schools. It's also reasonably cheaper to live in this city compared to other Colorado cities. Another incentive for residents is the solid employment easily available in Brighton.
Here are interesting places to see in Brighton, Colorado:
Adams County Historical Museum
Buffalo Run Golf Course
Barr Lake State Park
Brighton Oasis Family Aquatic Park
The Wild Animal Sanctuary
The Berry Patch Farms
Brighton Recreation Center
Main Street Gallery
Adams County Regional Park & Fairgrounds
Rocky Mountain Arsenal National Wildlife Refuge
Source: Wikipedia
Areas We Serve
In addition to Brighton, Colorado Whole Property Management proudly provides property management services in Englewood, Denver, Arvada, Cherry Creek, Parker, Aurora, Littleton, Highlands Ranch, Englewood, Westminster, Broomfield, Centennial, Golden, Lafayette, Lakewood, Lone Tree, Louisville, Northglenn, Thornton, Superior, Stapleton, and Wheat Ridge.