Let Us Manage Your Centennial Rental Property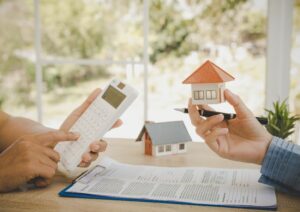 Whole Property Management is one of the premier property management companies in the Denver area, known for its comprehensive management solutions. We have years of experience managing all types of properties for owners and investors in Denver.
Using the latest technology, our team promises a quality Centennial property management service, accountability, and transparency throughout.
To ensure that property owners remain informed every step of the way, our property management company has in place an owner portal. This dedicated system allows you to log on and access any vital information regarding your rental properties and their performance. Investing in advanced technology makes our services that much more accessible and effective.
Ready to partner up? Then get in touch with Whole Property Management today and find out why we're so trusted in the property management industry. You'll also receive a competitive quote for our Centennial property management solutions.
Our Centennial Property Management Services
Whole Property Management offers a wide range of professional property management services to meet the needs of our clients in Centennial, Denver, Colorado, and the surrounding suburbs. Whether you need help managing maintenance issues, collecting rent, or screening tenants, we have you covered. To give you an appreciation of what we offer, some of our services have been detailed below:
Optimizing Rental Values
As a landlord, when you set the price of your rental property, you need to make sure the price is both competitive for the market and able to give you a decent return. So, you need to research the rental market.
Charging too low a rent rate and you would find it hard to even break even. On the other hand, if you charge too high, you can expect more vacancies than normal.
When you partner with our property management company, our residential property managers provide you with a rental assessment solution. Our team can perform an analysis of the neighborhood, checking comparable features, and adjusting for unique fittings and fixtures on your property.
Screening Prospective Tenants
As a landlord, how do you guarantee that your investment in Centennial real estate remains profitable?
You implement a thorough tenant screening solution, checking on the character of every potential renter.
Creating an effective screening solution can be difficult, in particular, if you don't have access to credit and background checking services. With this in mind, our screening solution tests as much of a person's character as it can to ensure that our clients only get the best tenants that the renter pool has to offer.
Our screening solution includes rental history checks, credit history, income, social security verification, sex offender, and criminal background checks. To protect your investment, we make sure your tenants will be able to pay rent on time, every time.
Move-in Inspections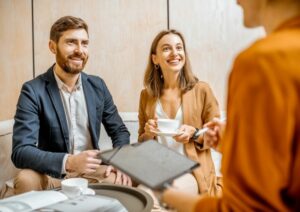 Move-in the day usually means you can begin to enjoy a steady stream of rental income over the next few months, or years. But move-in day also gives you an opportunity to set a few things straight with the tenant.
First, you should take your tenant through every room of the rental property, checking the condition of each space and also those of the appliances. You should review the terms of the lease together and ensure that they understand State Law with regard to property damage and security deposit apportionment before they sign the contract.
Wondering how you can do all this with your busy schedule?
As your property manager, Whole Property Management can deal with all this and more. You can relax knowing that your rental property is handled by the safest and most capable hands in all of Centennial, Colorado.
Collecting Rent
The rent collection process is unique to every property, which is why our team will first analyze the needs of your real estate investment before suggesting the ideal rent collection system. With us at the helm, you don't have to collect rent payments on your own. As your property manager, we will take care of everything.
Should your tenant default on the monthly rent, you can expect our expert team to handle the matter professionally. All dues and penalties will be paid as per the lease agreement.
Evicting Problem Tenants
The term 'eviction' tends to bring shudders and chills to investment property owners country-wide. It often pops up images of prolonged court battles and heightened emotions.
The eviction process is highly legalized and procedural. You need a professional property team in place to handle the rigors of the process. There is no better company than Whole Property Management.
We will ensure that the tenant has been removed from the premises, make any renovations necessary, and market the property, looking for the next tenant. For us, protecting your interest is a top priority.
About Centennial, Colorado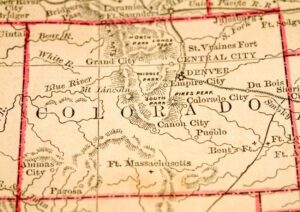 If you are looking for a suburb away from the noise and hustle of Denver, Centennial is an ideal place to invest in. You can enjoy the serenity and peace of a suburb without compromising on modern amenities.
When it comes to housing, there is something available for everyone in Centennial, Colorado. You can find single-family residences in established neighborhoods, newer options with modern architectural styles, or apartments.
To add, the area has a highly rated school district. Families consider Centennial, Colorado a prime neighborhood because of the quality of the public schools in the area. Some of the notable mentions include Littleton Academy, Grandview High School, Cherry Creek, and Cherokee Trail High School.
One must-mention about the region is the number of outdoor options and recreational venues. On the weekends, you will see families and households come out to bike, hike, or simply enjoy a walk in the park. Centennial Center Park is the go-to green space for most residents.
That said, you are probably looking for a few residential options for you to move to or invest in Centennial. From our experience in the industry, here are a few neighborhoods that come highly recommended: Willow Creek, Castlewood, Walnut Hills, Piney Creek, Valley Country Club, and Palos Verdes.
Source: Wikipedia
Areas We Serve
In addition to Centennial, Colorado, Whole Property Management proudly provides property management services in Cherry Creek, Denver, Arvada, Parker, Brighton, Aurora, Littleton, Highlands Ranch, Englewood, Westminster, Broomfield, Centennial, Golden, Lafayette, Lakewood, Lone Tree, Louisville, Northglenn, Thornton, Superior, Stapleton, and Wheat Ridge.