Let Us Manage Your Golden Rental Property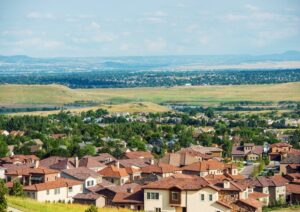 Whole Property Management offers rental property owners more free time through professional property management services in Colorado. Working from two offices in Denver and Colorado Springs. We ensure our company is accessible to landlords looking to partner with a trusted company that will help them maximize their rental earnings and place high-quality renters.
With our expert local knowledge, it's easy for us to land you the right renters who will take care of your rental home. With our management, Golden property owners can expect a highly responsive and professional team when it comes to tenant screening, rent collection, property maintenance, marketing vacant units, and any other property management task.
By providing seven guarantees, we can reduce the risks of running a property and protect your interests. Whole Property Management offers the following guarantees:
Tenant warranty guarantee
Maintenance warranty guarantee
100% satisfaction guarantee
Lowest fees guarantee
Rent income guarantee
Property damage guarantee
Eviction protection guarantee
Whole Property Management is closely affiliated with Realtor and All Property Management. We're also awarded by Expertise as the Best Property Managers in Denver in 2020.
Contact Whole Property Management today at (720) 737-1373 and score a free rental analysis!
Our Property Management Services
It can be a challenge to meet all your responsibilities when you're a self-managing landlord. For professional assistance, Whole Property management offers our dedicated support. We can readily perform strategic marketing, detailed tenant screening, prompt rent collection, and extensive property inspections and maintenance for your unit.
Here are some of the benefits you'll enjoy as our client:
Marketing Your Rental Property
If your Golden rental home has been vacant for some time, it's time to turn over the advertising to Whole Property Management. With our experience in the industry, we can effectively market your home to the right demographics.
We create high-definition photos to attract more prospects to our property listings. Adding virtual tours and including showings as part of our strategy makes it even more convenient for interested potential tenants to check out your property.
Monitoring the ads is part of our marketing campaign to ensure that the strategies are effective. We conduct marketing using both online and offline methods.
Effectively Screening Prospects
A successful Golden rental home starts by having great tenants occupying your property. It can be time-consuming to conduct a thorough tenant screening procedure but the Whole Property Management team is familiar with the process and can efficiently perform the task with our set of resources.
We're focused on finding tenants that:
Make timely payments
Has sufficient income to cover the monthly dues
Employed in a stable work
Shows good rental history
Meets the satisfactory credit score
Holds no criminal/ eviction record
Our company is excellent in the tenant screening process, and our record proves this as it shows only less than a 0.5% eviction rate. To further lower your risk, we even provide a $5,000 Eviction Protection Guarantee.
Promptly Collecting Rent
If you've always faced rent collection problems in your Golden rental home, engaging the services of Whole Property Management is a great decision. With our solid experience and tried-and-tested rent collection system, your worries over receiving rent on time will be gone.
We set up an online system that's convenient. We collect late fees and send notices when rent payments are past the due date. We also offer a $5,000 Rent Income Guarantee, so your rent income loss is covered.
Attentive Property Repairs and Maintenance
Property maintenance must be a priority in your Golden rental home. Otherwise, you'll lose your renters and will need to perform marketing again. Self-managing landlords who are inexperienced or handling a variety of maintenance duties can be overwhelmed. Whole Property Management provides proper maintenance and property inspection services to keep your rental in top shape.
We protect your investment property by addressing issues and scheduling repairs. We have a team of technicians that can resolve problems right away. But if special repairs are needed, we also have a network of licensed vendors that can handle the job.
Part of our maintenance is handling the routine property inspections, and we're adept at it. We're particular when it comes to complying with State health and safety codes.
Reporting on Finances
With Whole Property Management looking after your Golden rental home, you'll always have access to accurate financial reports and statements through the Owner's Portal.
About Golden, Colorado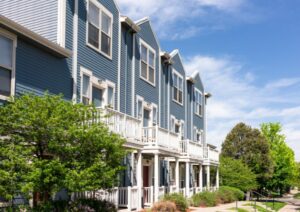 Golden is considered the county seat of Jefferson County. The city is situated along Clear Creek and was established during the Pike's Peak Gold Rush in 1859. It was formerly called Golden City, in recognition of Thomas L. Golden. Located west of Denver at the Rocky Mountain's base, this city's total area encompasses 6,225 acres, where 59 acres are covered in water.
Residents enjoy staying in Golden for its beautiful outdoors, friendly community, and proximity to major cities such as Colorado Springs, Downtown Denver, and Boulder. The Rocky Mountain National Park and Denver International Airport are a short driving distance away.
Aside from the wide choices of nature-based activities in Golden, it also has a rich history. This makes it a tourist destination with cultural entertainment to offer. A good number of museums and local attractions are also found here.
Here are interesting places to see in Golden, Colorado:
Buffalo Bill Museum and Grave
Boettcher Mansion
Golden History Museum and Park
Clear Creek White Water Park
Colorado Railroad Museum
Golden Gate Canyon State Park
Lookout Mountain Nature Center and Preserve
Rocky Mountain Quilt Museum
Foothills Art Center
Mines Museum of Earth Science

Source: Wikipedia
Areas We Serve
Whole Property Management proudly provides property management services to the following areas: Denver, Arvada, Parker, Brighton, Aurora, Littleton, Highlands Ranch, Englewood, Westminster, Broomfield, Centennial, Golden, Lafayette, Lakewood, Lone Tree, Louisville, Northglenn, Thornton, and Wheat Ridge.