Property Management in Thornton, CO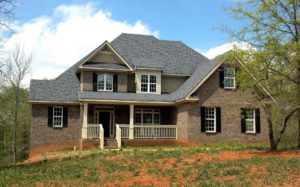 Thornton is considered as part of Adams and Weld counties in Colorado. Named after a former governor, Dan Thornton. Its vast area is measured to be a total of 24,286 acres including 1,295 acres made up of water. Thornton is rated as the 6th most populous in Colorado state.
Residents enjoy staying in Thornton for its highly rated schools, proximity to Denver, and interesting local attractions.
Families find Thornton appealing given its strong sense of community and respectable education system. In terms of outdoor spaces, Thornton offers multiple parks. It also boasts plenty of shopping and dining options making it convenient to move in this area.
Investing in Thornton Rental Property
At Whole Property Management, we perform all the property marketing, screen the prospective tenants, handle property emergencies, coordinate repairs and ensure that you're legally compliant.
We also offer several guarantees to property owners who work with us:
Tenant warranty
Free move-in, move-out and annual inspections
$5000 eviction protection
$5000 property damage protection
$5000 rental income protection
Working with us as a Whole Property Management, property owners have reduced risks as we aim to protect their Thornton rental business. Our pricing is also designed to be friendly, providing options for basic services and added services for multiple rental units and single-family homes.
Call Whole Property Management today at (720) 737-1373. We offer free rental analysis to accurately price the value of your Thornton rental home. We're focused on producing high profits for you while minimizing fees.
Here are interesting places to see in Thornton, Colorado:
Butterfly Pavilion
Denver Botanic Gardens
Downtown Aquarium
Denver Premium Outlets
Springvale Park Disk Golf Course
Thornton Veterans Memorial
Trail Winds Recreation Center
Cinebarre
Thorncreek Golf Course
Margaret W Carpenter Recreation Center
(Source: Wikipedia)
Find a Locally Trusted Property Management Company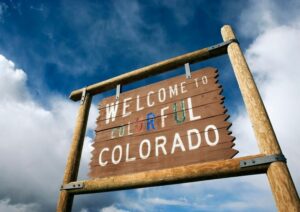 Keeping things simple while providing many guarantees is what sets Whole Property Management apart from other property management companies. Our aim is the satisfaction of all our landlords and tenants, a satisfaction that leads to growth in your investments.
Our company has established offices in Denver. We're focused on maximizing the returns from your real estate investment while keeping our management fees low. We have proven excellence as we've been awarded as the Best Property Manager in Denver by Expertise in 2020.
For property maintenance, rent collection, and financial reporting, we offer a streamlined, online process that ensures speed and convenience for our clients and their tenants.
At Whole Property Management, we perform all the property marketing, screen the prospective tenants, handle property emergencies, coordinate repairs and ensure that you're legally compliant.
Areas We Serve
Whole Property Management proudly provides property management services to the following areas: Arvada, Parker, Brighton, Aurora, Littleton, Englewood, Westminster, and Thornton.
We Handle Everything
From listing to screening to maintenance requests, we handle the whole picture for your Denver Colorado rental.
Simply sit back, relax, and receive a direct deposit each month from one of the best property management companies.
What Separates Us From Other Property Management Companies In Denver?
JANET F.
SATISFIED CLIENT
"Whole Property Management is easy to work with and strikes the ideal balance of communication when necessary, and otherwise taking care of the property without having to get me involved. I know my house and tenants are well taken care of, and that peace of mind is invaluable! Can't recommend Whole Property Management enough! "
HEATHER A.
SATISFIED CLIENT
"Whole Property Management helped us rent our home in record time and only took one week. We have never rented out a property before & they walked us through every step. Easy, fast, painless experience. We also love that they are on top of seasonal maintenance our home may need. I can sleep at night knowing our home is in great hands."
The Mile High City's local
property management pros
We know Denver & we know rental homes.
If you own rental properties in the Denver area, you understand the promise of great capital returns; unfortunately, many challenges can come up along the way, throwing a wrench in your plans. From neverending maintenance lists to accounting headaches and leasing nightmares, many residential property owners find themselves throwing their hands up in despair somewhere along the way.
At Whole Property Management, we want to change all of that. We offer Denver property management solutions for landlords and investors of all shapes and sizes. Our team carefully watches movement in our local market, and we use our unbeatable expertise to get great financial results for you. Learn today how we can optimize your property for success & experience a new side to rental ownership.
Share your management needs with our team
Learn the many benefits of our technology-driven management approach: (720) 737-1373