Let us Manage Your Broomfield Rental Property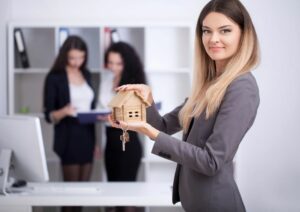 Do your own a rental property in Broomfield, CO, and are looking for a professional to help manage it?
Then look no further than Whole Property Management.
From listing your property to screening prospects to handling maintenance requests, we handle every aspect of your rental investment. So, once our property management group starts managing your property, all you have to do is simply sit back, relax, and plan how you're going to spend your income.
At Whole Property Management, our Broomfield property management services are designed to remove any challenges you may be facing. We'll help you rent to the right tenants, make timely rent collections, care for your property, and more!
Whole PM is a professionally run property management company. We're proud to be associated with professional organizations such as Realtor, Equal Housing Opportunity, the Better Business Bureau, Expertise, Thumbtack, and VOSB.
What's more, our services are backed by 7 guarantees:
100% Satisfaction Guarantee
Maintenance Warranty Guarantee
Tenant Warranty Guarantee
Lowest Fees Guarantee
Rent Income Guarantee
Property Damage Guarantee
Eviction Protection Guarantee.
Get in touch to learn more about what they entail.
What are you still waiting for? Get in touch with us today to learn more about our reliable, professional, and technologically driven property management services.
Our Property Management Services
At Whole Property Management, we'll fill your property with quality tenants, take good care of it through routine inspections, and provide you, among other things, timely financial reports.
Our property managers goal is to help our clients maximize their ROI and we have been so successful in this endeavor that our average client earns anywhere between 4 and 10% more on their bottom line than if they decided to manage the property alone.
The following are some more details on our property management services:
Marketing Your Property
When marketing a property, our property managers aim to fill rental vacancies quickly so that our clients are able to start earning income as quickly as possible. Unlike other property management companies that are new to the area, we use our years of experience. Our team has been able to come up with tried and tested marketing strategies.
Key among these strategies is utilizing high-quality photography and specialized listing platforms. This ensures that our ads get maximum reach, maximizing our chances of landing the right tenant quickly and maximizes what you get from our Broomfield property management services.
Screening Prospective Tenants
We don't take chances when it comes to tenant screening and selection; we only aim for the best. At Whole Property Management, we have a propriety InSight screening and tenant placement system that ensures that allows only the most qualified tenants get into your property.
Thanks to this tenant screening system, our residential property managers are able to land quality tenants that meet your following standards as a valued property owner.
Good rental history.
Good criminal background.
Have a good credit rating.
Zero histories of evictions.
Inspecting the Property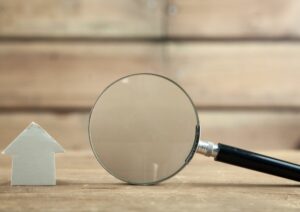 Property inspections are also key to keeping Broomfield rental properties functioning at its best. We normally conduct these inspections when a tenant is first moving in when seasons change when driving by, and when the tenant finally moves out.
Once we've carried them out, we'll send you an inspection PDF detailing the issues we've discovered on your investment properties during the process. Our aim is to ensure that our clients are involved in the running of their rentals as much as possible, without wasting their time.
Collecting Rent
Getting paid on time, every time is the goal of every landlord, and it's critical to your success. Unfortunately, this is hardly the case for some landlords and tenants may avoid paying rent through the agreed channels.
In this case, offering different payment channels may help you to keep your payments consistent on the Broomfield rental market. Additionally, you may not know either how to determine the right rental rate or how best to collect rent.
Luckily for you, Whole PM can help in all these areas. We have a streamlined rent collection system that will ensure you are paid on time, every time. We've been able to achieve this for countless many other landlords, we can surely do the same for you too.
Maintaining the Property
For many reasons, ensuring your rental investment remains in great shape is great for your bottom line.
It helps in attracting quality rental prospects quickly.
It acts as an incentive to existing tenants to care for it.
An attractive rental property can help you maximize your income by charging more.
At Whole Property Management, we have an in-house maintenance crew that can help you in maintain the property.
They will help you handle each and every aspect of maintaining and repairing your Broomfield rental property. We only work with professionals who are bonded, insured, and licensed.
Financial Reporting on Your Property
When you partner with Whole Property Management, you can expect detailed and intuitive accounting systems anytime by logging online onto your portal.
In addition to keeping, you in the loop regarding the financial health of your investment, we'll also help you file your taxes when the tax season approaches.
About Broomfield, CO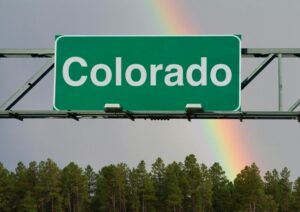 Broomfield Colorado is located along the technology corridor on U.S. 36, just 20 minutes from Denver and 10 minutes from Boulder. According to the latest census, the population of the town was estimated to be 75,000 making it the 15th most populous city in the Denver area.
The town is loved for a variety of things, including its vast, open spaces, beautiful parks, and its hometown feel. Its convenient location between Denver and Boulder also makes it a perfect spot for commuters.
It's no wonder Money Magazine named it on its list of the Best Places to Live in 2020. What's more, during the same year, U.S. News & World Report named it as one of the healthiest communities in the country.
Top attractions in the area include Butterfly Pavilion, Water World, Bay Aquatic Park, Broomfield Veterans Museum, Standley Lake Regional Park & Wildlife Refuge, and Flatirons Vista.
Source: Wikipedia
Areas We Serve
In addition to Broomfield Whole Property Management proudly provides property management services in Arvada, Denver, Cherry Creek, Parker, Brighton, Aurora, Littleton, Highlands Ranch, Englewood, Westminster, Broomfield, Centennial, Golden, Lafayette, Lakewood, Lone Tree, Louisville, Northglenn, Thornton, Superior, Stapleton, and Wheat Ridge.