Let us Manage Your Highlands Ranch Rental Property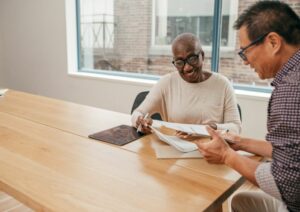 Is managing your rental property in Highlands Ranch proving to be a challenge?
If that is the case, we at Whole Property Management are here to help.
We are a professional and reliable property management company that understands your needs as an investment property owner. We can help you gain some peace of mind through our meticulously designed management services.
If you are a first-time landlord, managing your property alone may not give the best results. You may not have the experience to, among other things, market your property properly, screen tenants the right way, and respond to maintenance issues on time.
But happily, you have the option to outsource the management of your property to professionals. At Whole Property Management, we have the skills and professional experience to ensure you succeed.
Looking to learn more? You can get in touch with us by dialing 720-737-1373.
Our Property Management Services
At Whole Property Management, we believe that our client's success is our success. Our  management services are comprehensive and designed to meet all your property management needs.
These services are backed up by a whopping 7 guarantees to ensure your risks are as minimal as possible. They include the following: Maintenance Warranty Guarantee, Satisfaction Guarantee, Tenant Warranty Guarantee, Rent Income Guarantee, Lowest Fees Guarantee, Property Damage Guarantee, and Eviction Protection Guarantee.
As a professional property management company, we're also proud members of Realtor, Equal Housing Opportunity, Expertise, VOSB, and other professional organizations.
Here is some more detail on our excellent services.
Property Marketing
Are you struggling to fill your vacancies with great tenants? Or are you just getting started and don't know where to begin?
A quality Highlands Ranch property management company help you market your property extensively so as to reach as many prospects as possible. We use both conventional and traditional marketing methods. Which, includes using yard signs, bulletin boards, local classifieds, word of mouth, social media, and the top rental listing sites.
As a highlands Ranch property management company, we craft eye-catchy rental ads for high click-through rates. In turn, we are able to attract a large pool of prospective tenants which increases our odds of landing the right tenant.
Tenant Screening
At Whole PM, our aim is to land the most qualified tenant for your rental properties. We aim for tenants that meet the following qualities.
Have a good credit rating
Have zero histories of evictions
Earn sufficient income
Have a solid employment history
Our renter screening process is discrimination free, needless to say. We treat all applicants equally regardless of their race, color, religion, nationality, sex, familial status, or disability.
Rent Collection
Whole PM can also help you with rent collection in your rental properties. We have streamlined collection systems to ensure our clients get paid on time, every time.
While collection can seem easy, that's not always so. This is especially the case if you're just getting started as a landlord or have rented to a difficult renter. A missed or late payment can wreak havoc on your bottom line.
At Whole PM, our long experience has enabled us to design an effective collection system that ensures a smooth rent collection experience.
Property Maintenance
At the core of every successful rental investment, business is a proper property maintenance strategy and an attractive rental property will typically have a high tenant retention ratio. In addition, it'll also ensure that the investor is able to maximize their ROI.
At Whole PM, we have a professional in-house maintenance crew that will ensure your property is always in tiptop condition.
In addition to maintaining your Highlands Ranch property, our residential property managers also inspect it on a regular basis. This will ensure that we're able to catch issues early before they morph into complex, expensive-to-fix issues.
Financial Reporting
At Whole Property Management, we believe that property owners deserve to be in the know regarding the financial performance of their property. That's why we provide our clients with detailed financial reports and statements at regular intervals.
Accessing the reports will also be easy for you, as you'll only have to log onto your online portal to view them.
Tenant Eviction
Sadly, at some point in your property investment career, owners may have to evict a renter from your investment property. At Whole PM, our property managers understand the Colorado tenant eviction process completely. We'll ensure the process is done smoothly and quickly. That said, we'll only pursue an eviction only as a last resort.
About Highlands Ranch, CO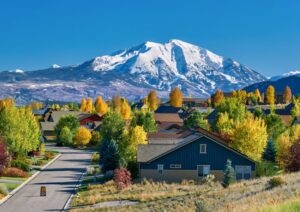 Highlands Ranch is an unincorporated community in Douglas County. The suburb is located just 12 miles south of Denver.
Just like other areas of Colorado, Highlands Ranch has a lot to offer to outdoor lovers. The area is home to 26 parks, many of which include miles of trails for running, biking, or hiking, and space for off-leash dogs. Some of the popular parks include Civic Green Park, Northridge Park, and Fly'n B Park.
Families with school-going children will also appreciate it here. Highlands Ranch is part of the Douglas County School District – the 3rd largest district in the state of Colorado. Parents have a wide selection of schools to choose from, from public schools to charter schools to neighborhood-zoned schools.
Source: Wikipedia
Areas We Serve
In addition to Highlands Ranch Whole Property Management proudly provides property management services in Littleton,  Denver, Arvada, Cherry Creek, Parker, Brighton, Aurora, Highlands Ranch, Englewood, Westminster, Broomfield, Centennial, Golden, Lafayette, Lakewood, Lone Tree, Louisville, Northglenn, Thornton, Superior, Stapleton, and Wheat Ridge.