Property Management in Arvada, CO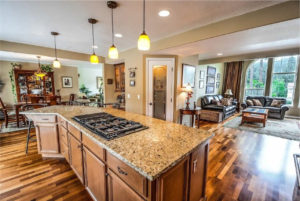 When it comes to classic, all-American cities, Arvada is definitely high on the list. This bustling city used to be desolate until the 1850s when it was the site of the first Rocky Mountains gold strike.
Today, Arvada has a population of over 100,000 and residents enjoy the convenience of Arvada being just miles away from major cities like Denver. For a day escape into the wilderness, the Rocky Mountains are also within a short drive.
However, everything a person could need sits right within Arvada. Shops, breweries, art galleries, and restaurants give residents a little bit of everything right at home.
Investing in Arvada, CO Real Estate
Arvada has caught the attention of savvy real estate investors because of its strong economy and growing housing market. As a suburb of Denver, Arvada is always appealing to potential tenants on a geographic level. However, since Arvada has built a name for itself with its charming atmosphere and busy shopping life, it's also appealing for the character it offers.
Just in the last year, Arvada has experienced a 5% rise in median sales price. This shows that the demand for property in Arvada, CO is increasing.
Finding property management in Arvada, CO
While Arvada's housing market is flourishing, simply owning property is half the battle. Between handling property repairs and screening tenants, owning property can quickly become a very demanding job. Not to mention, nobody wants to have to handle evictions and liability issues on their own.
At Whole Property Management, we know you want to expand as an investor. That's why our team specializes in property management in Arvada, CO. We are experts of Arvada property management so that you don't have to be.
If you need a property management company that will help your investments for years to come, look no further than Whole Property Management.
We Handle Everything
From listing to screening to maintenance requests, we handle the whole picture. Simply sit back, relax, and receive a direct deposit each month.
No one offers as many guarantees. Not even close.
JANET F.
SATISFIED CLIENT
"Whole Property Management is easy to work with and strikes the ideal balance of communication when necessary, and otherwise taking care of the property without having to get me involved. I know my house and tenants are well taken care of, and that peace of mind is invaluable! Can't recommend Whole Property Management enough! "
HEATHER A.
SATISFIED CLIENT
"Whole Property Management helped us rent our home in record time and only took one week. We have never rented out a property before & they walked us through every step. Easy, fast, painless experience. We also love that they are on top of seasonal maintenance our home may need. I can sleep at night knowing our home is in great hands."
The Mile High City's local
property management pros
We know Denver & we know rental homes.
If you own rental properties in the Denver area, you understand the promise of great capital returns; unfortunately, many challenges can come up along the way, throwing a wrench in your plans. From neverending maintenance lists to accounting headaches and leasing nightmares, many residential property owners find themselves throwing their hands up in despair somewhere along the way.
At Whole Property Management, we want to change all of that. We offer Denver property management solutions for landlords and investors of all shapes and sizes. Our team carefully watches movement in our local market, and we use our unbeatable expertise to get great financial results for you. Learn today how we can optimize your property for success & experience a new side to rental ownership.
Share your management needs with our team
Learn the many benefits of our technology-driven management approach: (720) 737-1373