Property Management in Littleton, CO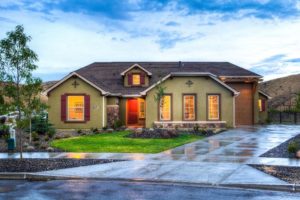 The city of Littleton, CO was once a small town in the 1850s when travelers from the Gold Rush settled into the area in hopes of finding riches. Today, Littleton is home to over 40,000 people. However, the sense of community and historic charm hasn't left Littleton at all. Friendly residents enjoy this city for the convenience of being 12 miles away from downtown Denver.
In addition, award-winning breweries and recreational activities abound in Littleton. It's home to a museum, a water park, and event sites. A local train station easily transports residents from Littleton to Denver.
Investing in Littleton, CO Real Estate
Since Littleton is in the Denver-Aurora metropolis area, property is always valuable in the suburbs. Not only is it so close to major areas of Denver, but it also has a charm of its own that's very attractive to potential tenants. Homes range from cozy suburban dwellings to modern mansions.
The value of Littleton, CO property proves the health of the local market. At a median listing price of $270 per square foot, it out-values many other areas in the Denver-Aurora area. That's because potential tenants are always looking for a laid-back place like Littleton, CO to settle down in.
Finding Property Management in Littleton, CO
At Whole Property Management, we see our relationship with clients as a partnership, not a business deal. We're here to help you achieve your real estate goals, whether you plan to own 2 properties or 20. We handle the time-consuming obstacles of property management in Littleton, CO while still always valuing your input.
Whole Property Management believes in tailoring our marketing and maintenance strategies to your individual rental property to best improve your investment strategy. The result is happy customers and happy investors. Join our team to take the first step in achieving your real estate dreams.
We Handle Everything
From listing to screening to maintenance requests, we handle the whole picture. Simply sit back, relax, and receive a direct deposit each month.
No one offers as many guarantees. Not even close.
JANET F.
SATISFIED CLIENT
"Whole Property Management is easy to work with and strikes the ideal balance of communication when necessary, and otherwise taking care of the property without having to get me involved. I know my house and tenants are well taken care of, and that peace of mind is invaluable! Can't recommend Whole Property Management enough! "
HEATHER A.
SATISFIED CLIENT
"Whole Property Management helped us rent our home in record time and only took one week. We have never rented out a property before & they walked us through every step. Easy, fast, painless experience. We also love that they are on top of seasonal maintenance our home may need. I can sleep at night knowing our home is in great hands."
The Mile High City's local
property management pros
We know Denver & we know rental homes.
If you own rental properties in the Denver area, you understand the promise of great capital returns; unfortunately, many challenges can come up along the way, throwing a wrench in your plans. From neverending maintenance lists to accounting headaches and leasing nightmares, many residential property owners find themselves throwing their hands up in despair somewhere along the way.
At Whole Property Management, we want to change all of that. We offer Denver property management solutions for landlords and investors of all shapes and sizes. Our team carefully watches movement in our local market, and we use our unbeatable expertise to get great financial results for you. Learn today how we can optimize your property for success & experience a new side to rental ownership.
Share your management needs with our team
Learn the many benefits of our technology-driven management approach: (720) 737-1373