Colorado Fair Housing Act: An Overview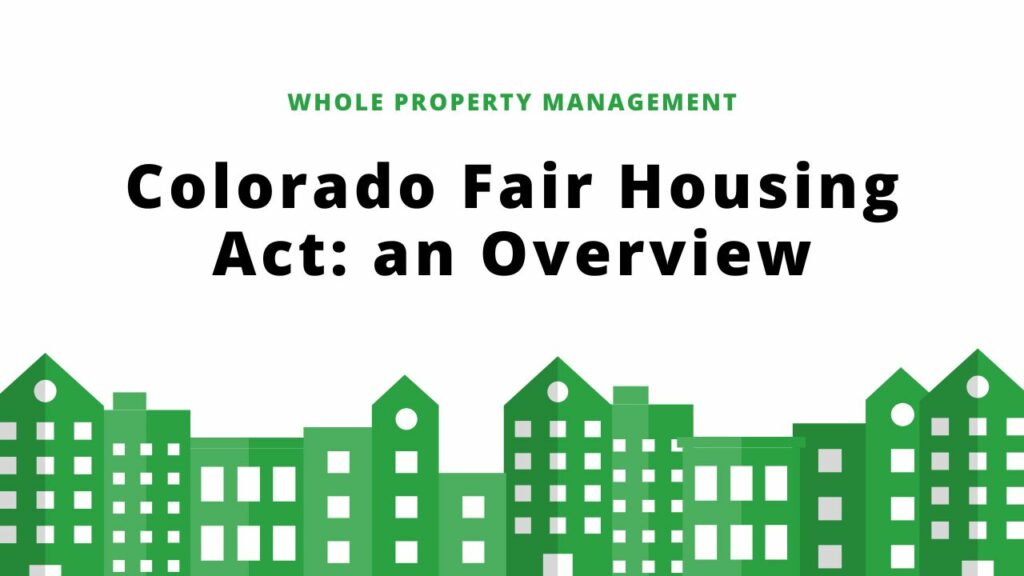 The Fair Housing Act in Colorado was created to provide every American with equal rights to obtain housing. The Fair Housing Act prohibits individuals and certain entities involved in a housing transaction from performing any discriminatory practices.
As a landlord, it's very important that you understand these laws as even the slightest and least intended violation could leave you with legal issues. So, we at Whole Property Management have put together this guide to hopefully give you an understanding of your responsibilities with respect to the Fair Housing Act.
Why Was the Fair Housing Act Created?
The Fair Housing Act aims to prevent discrimination in any housing transaction. This law specifically protects individuals who have been historically discriminated against.
Since the mid-1800s, there have been several attempts to create a law that would provide equal housing rights to all Americans. However, a real change took place during the 1960s Civil Rights movement, involving the Rumford Fair Housing Act of 1963 and the Civil Rights Act of 1964.
These were two of the first shots at providing a solution to housing discrimination issues in the United States. In 1968, the Fair Housing Act was legislated one week after Martin Luther King Jr. was assassinated.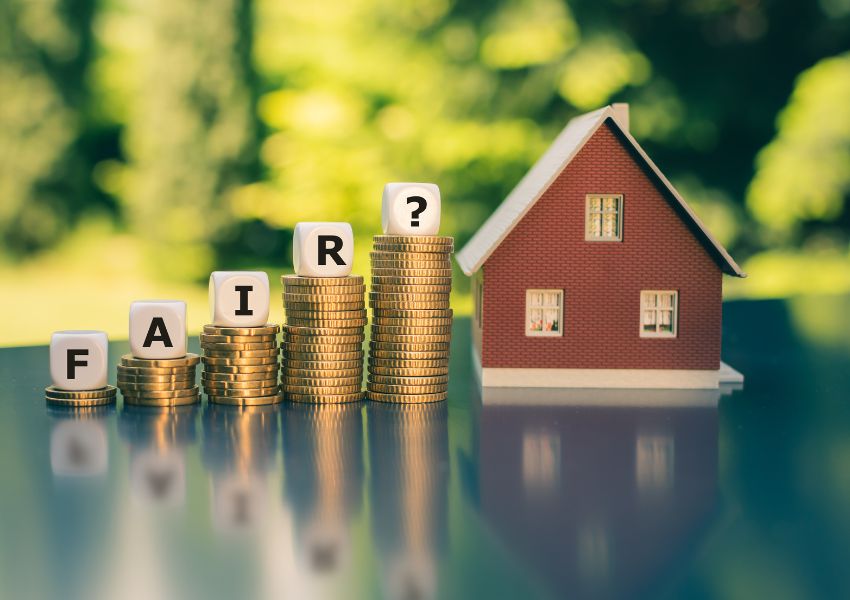 What Are the Protected Classes Under the Fair Housing Act?
As a landlord in Colorado, you have to be careful when it comes to dealing with applicants and tenants who are members of a protected class. It's essential to know the housing practices and landlord-tenant laws, that could be considered discriminatory under this law. Equally, it's important to understand what the protected classes are, these include:
Race
Skin Color
National origin
Religion
Disability
Sex
Familial Status
Discriminatory Issues in Housing Transactions
To protect the people who belong to certain classes from discrimination, you must obey the Fair Housing Act. So, it's best to know the most common discriminatory practices:
If you are renting or selling a home:
And you refuse to sell, rent, or negotiate with someone of any of the protected classes.
And you misinform a member of a protected class that a property is not yet sold or rented.
And you require a prospect who belongs to a protected class to submit a different set of requirements from someone who does not belong to a protected class.
A prospect who is a protected class receives different facilities compared to the facilities offered to other prospects.
And break a lease because of a reason related to a protected class.
If you offer a mortgage or loan:
And you set different terms for a prospect based on a protected class.
And you refuse to provide certain information about the loan to a member of a protected class.
And you accept or reject a loan application based solely on your status as a member of a protected class.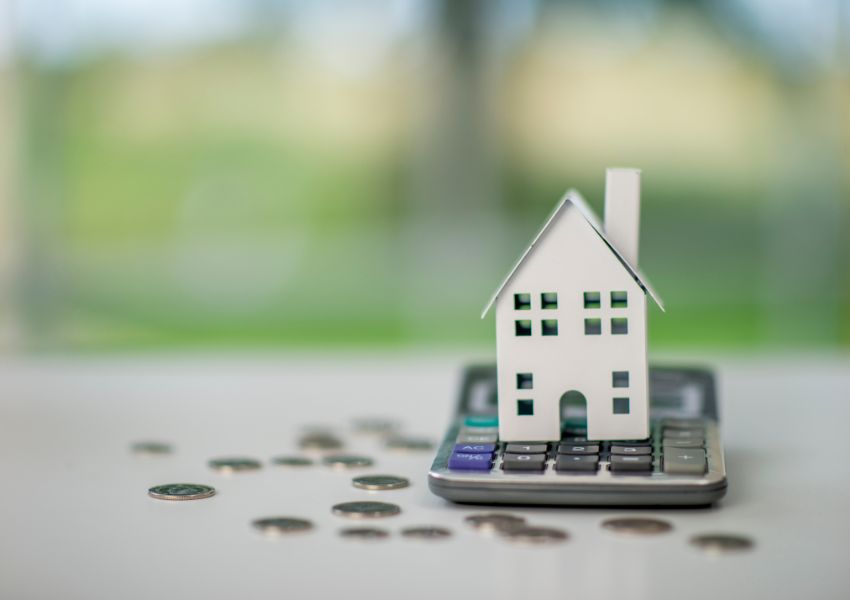 Other discriminatory practices include:
Advertising a property only to selected individuals and deliberately excluding any of the protected classes.
Evicting tenants only because they are a member of a protected class.
Interfering with or threatening any individual's rights to fair housing.
What Are the Exemptions From the Fair Housing Act?
There are cases that are exempt from the Fair Housing Act, such as the following:
Lease or sale of single-family homes that are not brokered
Owner-occupied homes that have four units or less
Private organizations or clubs that are exclusive for members only
How Can Landlords Avoid Accusations of Discrimination
As a landlord, it's important to know and understand every detail of the Fair Housing Act to avoid committing any unintentional violation.
Here are a few tips that can help you stay in compliance with the Fair Housing Act:
Be inclusive: When marketing your property, make sure to advertise to everyone. Make your property available to all interested applicants, regardless of whether they belong to these protected classes or not.
Be consistent: Having a consistent tenant screening process and requirements is a great practice to avoid any discrimination. Make sure to apply all steps in your tenant screening process to every applicant. Similarly, have a standard set of requirements, such as a security deposit, that should apply to everyone who wants to rent the property.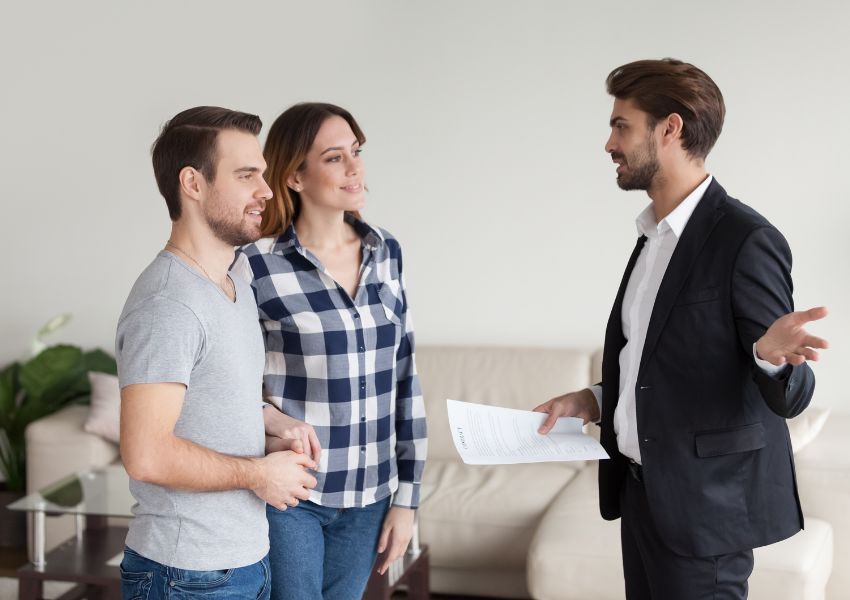 Be fair: When providing accommodation and amenities, make sure to treat each tenant fairly. Do not charge tenants for certain amenities if you are not charging other tenants for the same services.
Be impartial: When drafting your lease contracts or rental agreements, make sure to avoid any biases. Be consistent with the terms and conditions that should apply to all tenants. Treat everyone equally and with respect so you won't encounter any complaints and problems.
Bottom Line
The Fair Housing Act in Colorado is the same as the federal Fair Housing law. If you are not sure how to manage your property in compliance with this law, it's best to work with a professional property manager. This way, you can prevent any unintentional violations and unnecessary penalties.
If you have any questions, please don't hesitate to get in touch with us at Whole Property Management. Contact us today!
Disclaimer: This blog should not be used as a substitute for legal advice from a licensed attorney in your state. Laws change, and this post might not be updated at the time of your reading. Please contact us for any questions you have in regard to this content or any other aspect of your property management needs.