How to Rent Out Your House in Denver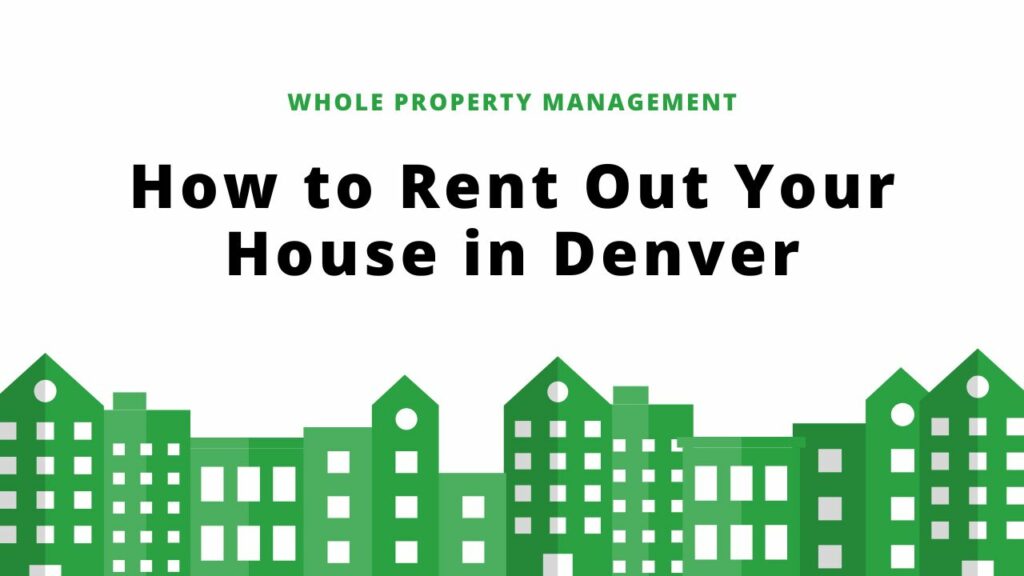 Are you considering renting out your Denver rental property? If you are, it could be a very lucrative venture for you!
Renting out a property requires a high level of commitment and a lot of work. It can also be a challenge as even just finding a quality tenant and collecting rent isn't without a learning curve.
So, how exactly do you rent out your house in Denver? We at Whole Property Management have put together the following tips to help you do it right.
Understand Your Responsibilities
Just because you own a rental property doesn't automatically mean you can manage it successfully. Being a successful property investor requires commitment and hard work and you must also have the skills and experience to do it right.
The following are some questions you may want to ask yourself:
Do I have the time to effectively manage a Denver rental property?
Do I understand the Colorado Fair Housing laws?
Do I have a system in place to screen prospects?
How will I respond to tenants' maintenance requests?
Do I know how to effectively determine a rental price?
Can I draft a solid lease agreement?
If you can't answer all these questions, then your best alternative would be to hire someone who can. That would ideally be a professional property manager in Denver.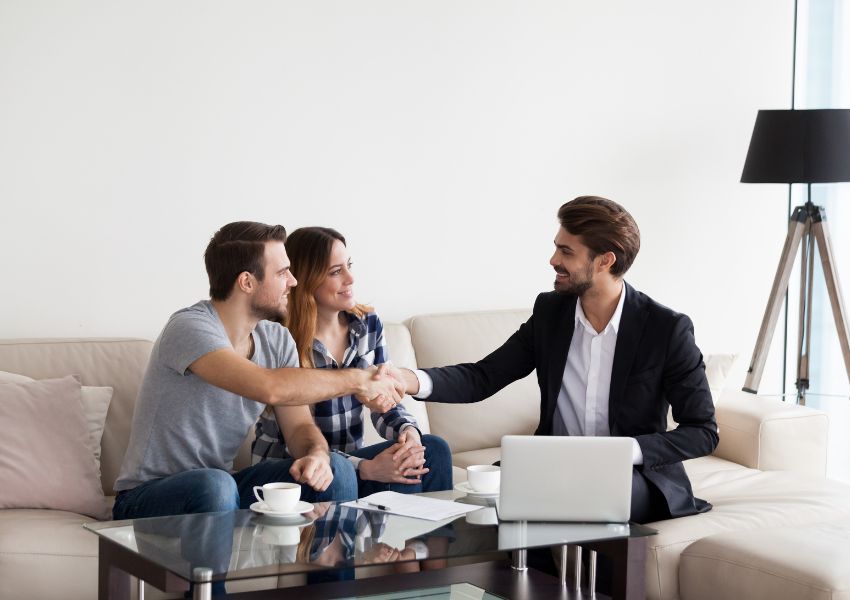 Stage Your Property
Renting a home that hasn't been set up is a bad idea. Especially in a competitive rental market like Denver's. As prospective tenants tend to be choosy due to the availability of options. To up your property, there are a couple of things you could do:
Give the home a thorough clean. Hire a professional cleaning service and create a checklist if need be.
Make small repairs or renovations.
Verify that appliances are working as they should.
Has the home been inspected to ensure it abides by the relevant health and safety codes?
Understand the Laws
The Fair Housing Act (FHA) is an important piece of legislation for landlords. Failing to understand it and many other landlord-tenant laws can cause serious legal issues for you.
The Fair Housing Act requires landlords to treat their tenants equally and fairly regardless of certain protected classes.
At the federal level, the protected classes are race, color, religion, nationality, familial status, sex, and disability. In addition, the state of Colorado extends more protections on the basis of sexual orientation, ancestry, marital status, and gender identity.
So, as a landlord, you cannot take the following actions against your tenant:
Refuse to rent your property on the basis of race, color, or any other protected class.
Provide different terms for different tenants.
Fail to provide a disabled tenant with reasonable accommodations.
Retaliate against a tenant for exercising a housing right, such as forming or joining a tenants' union.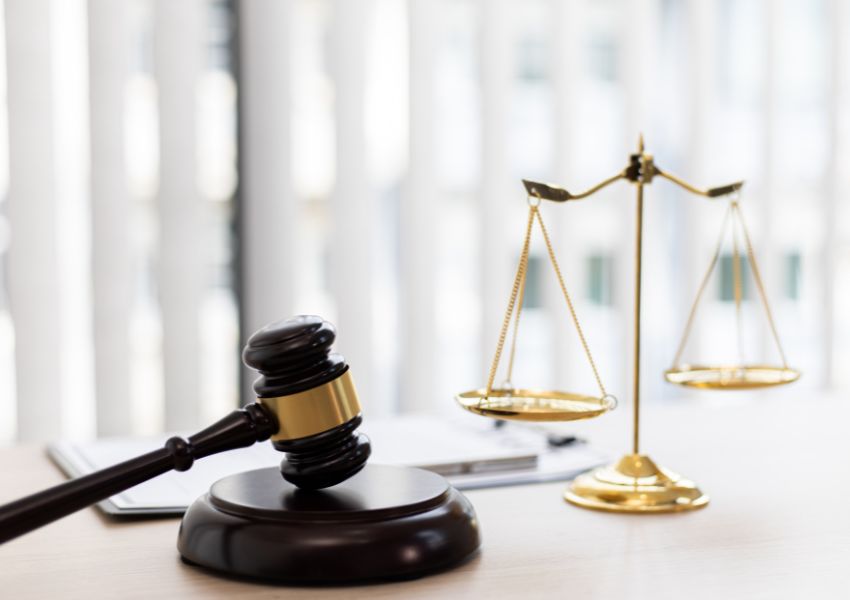 The Fair Housing Law is just one of many laws that you must familiarize yourself with. Others include:
The Warranty of Habitability
Security deposit rules
Landlord entry rules
Market Your Property
At this point, you're now ready to start marketing your home to prospective tenants. So, start developing a list of what makes the property stand out from the competition. These could be things like:
Recent upgrades
Desirable features such as air conditioning, or a washer and dryer
Some outdoor space
A spruced-up curb appeal
Extra storage spaces
Pet-friendly policies
Once you have identified such features, create a rental ad. Come up with an eye-catchy headline and craft an engaging and detailed description of the property. Use the right adjectives when describing certain features. Such as hardwood floors, gourmet, maple, state-of-the-art, granite countertops, and vaulted ceilings.
Next, start listing the property on reputable sites, these include Zillow, Rent.com, Craigslist, and Rent.com. You may also want to advertise through yard signs, word of mouth, and local classifieds. Ideally, the more prospective tenants the ad is able to reach, the better.
Alternatively, you could choose to hire a professional to do the marketing on your behalf. A property manager can help you create a proper rental ad and syndicate the ad extensively thanks to their years of real estate experience.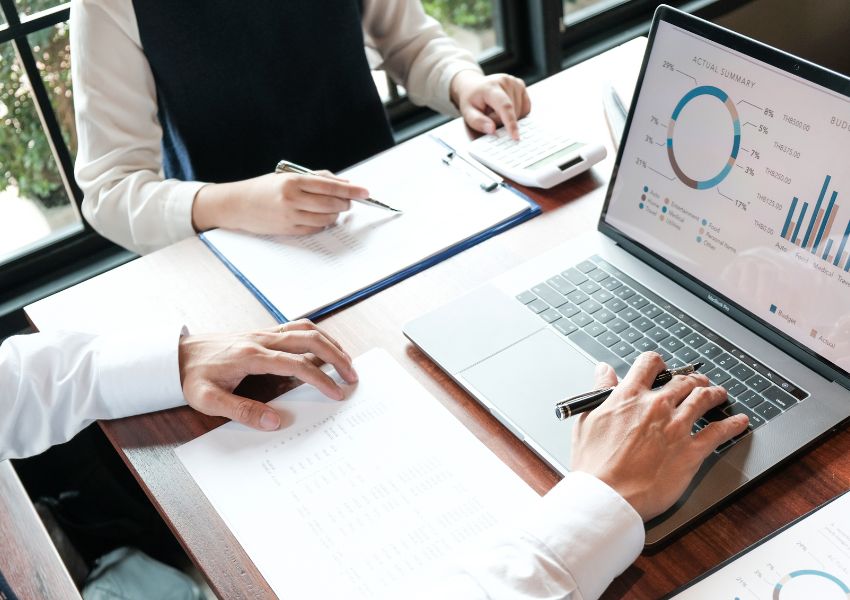 Screen Your Tenants Carefully
All tenants are different. Just because a tenant shows interest in renting your Denver property doesn't mean they are suitable. You need to screen, then rent to someone that has a track record of reliability when it comes to renting a property.
This is someone who is going to pay rent on time, care for your rental property, and report maintenance issues on time, among other things. So, before renting to someone, make sure you have checked and verified the information on their rental application form. Among other things:
Call their employer to verify their employment details.
Interview former landlords to ascertain a tenant's credibility.
Check their credit references.
Run their background information to check their criminal status.
Hire a Property Management Company
If you feel you might not have all skills to be a successful landlord, the best option would be to hire a professional. A good property manager will be able to manage your property reliably and professionally. Some of the responsibilities they can help take off your plate include:
Marketing property.
Collecting rent on your behalf.
Maintaining the property.
Filing tax returns.
Bottom Line
At Whole Property Management, we believe these tips on how to rent out your house successfully in Denver can make you a successful landlord. But if you find managing it to be a daunting process, Whole Property Management can help.
We will handle everything for you, from leasing to maintenance to rent collection to filing tax returns. Once you hire us, all you'll have to do is sit back, relax, and wait for the monthly direct deposits to your account.
Get in touch today to discover how we can help you meet and even exceed your goals!